Our philosophy is simple, we only buy and sell art that we love!
---
We've loved and collected art for over twenty years, and always dreamed of opening a gallery. So on May 31st 2014 - we did just that!
We're a family-owned and run business; first launching with Saro, Nik, Mollie and Brody the trusty dog! Since then, we've grown and added a few new members to our small team.
All of us are art aficionados, which means that sometimes we're tempted to keep a few special prints and originals to ourselves!
---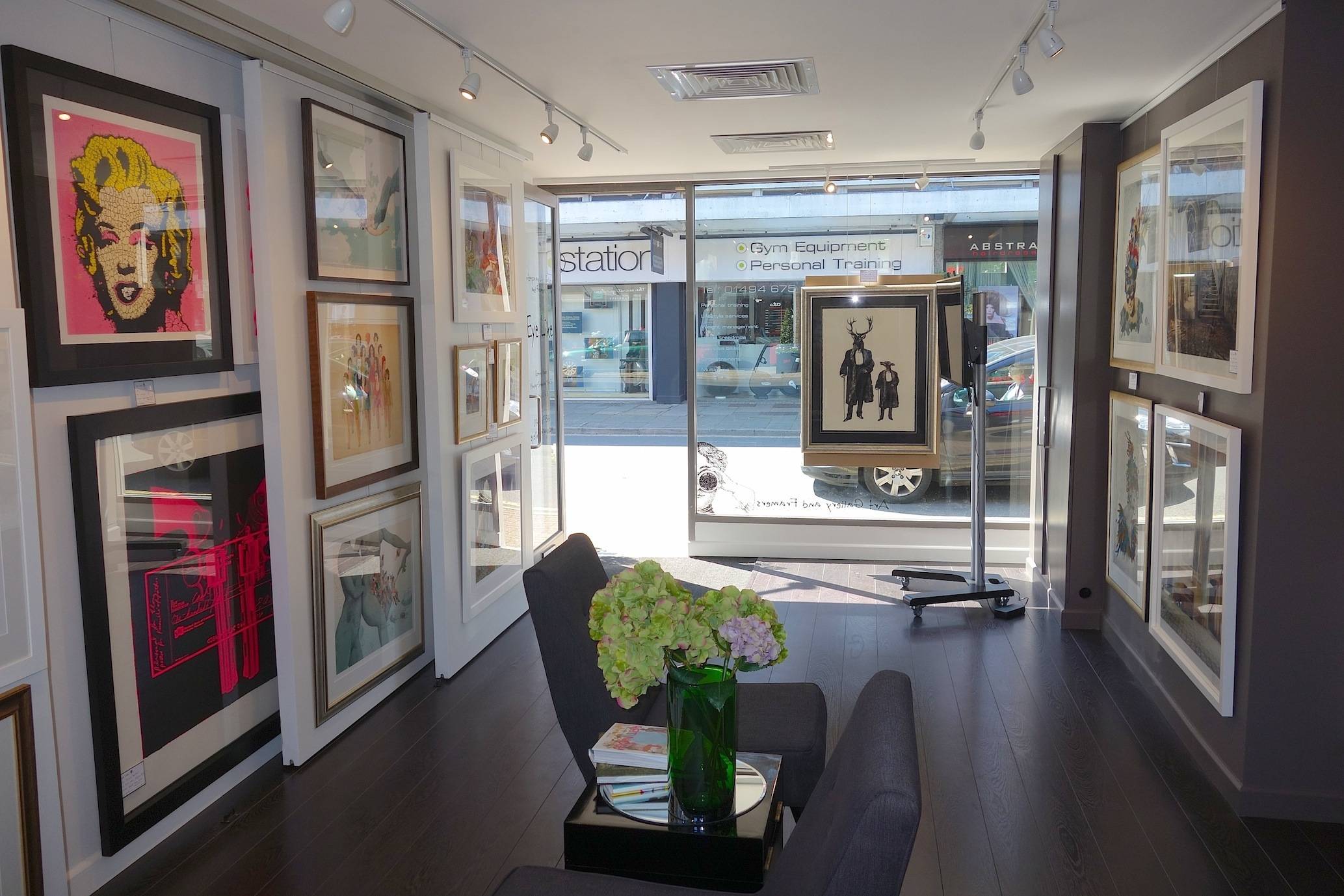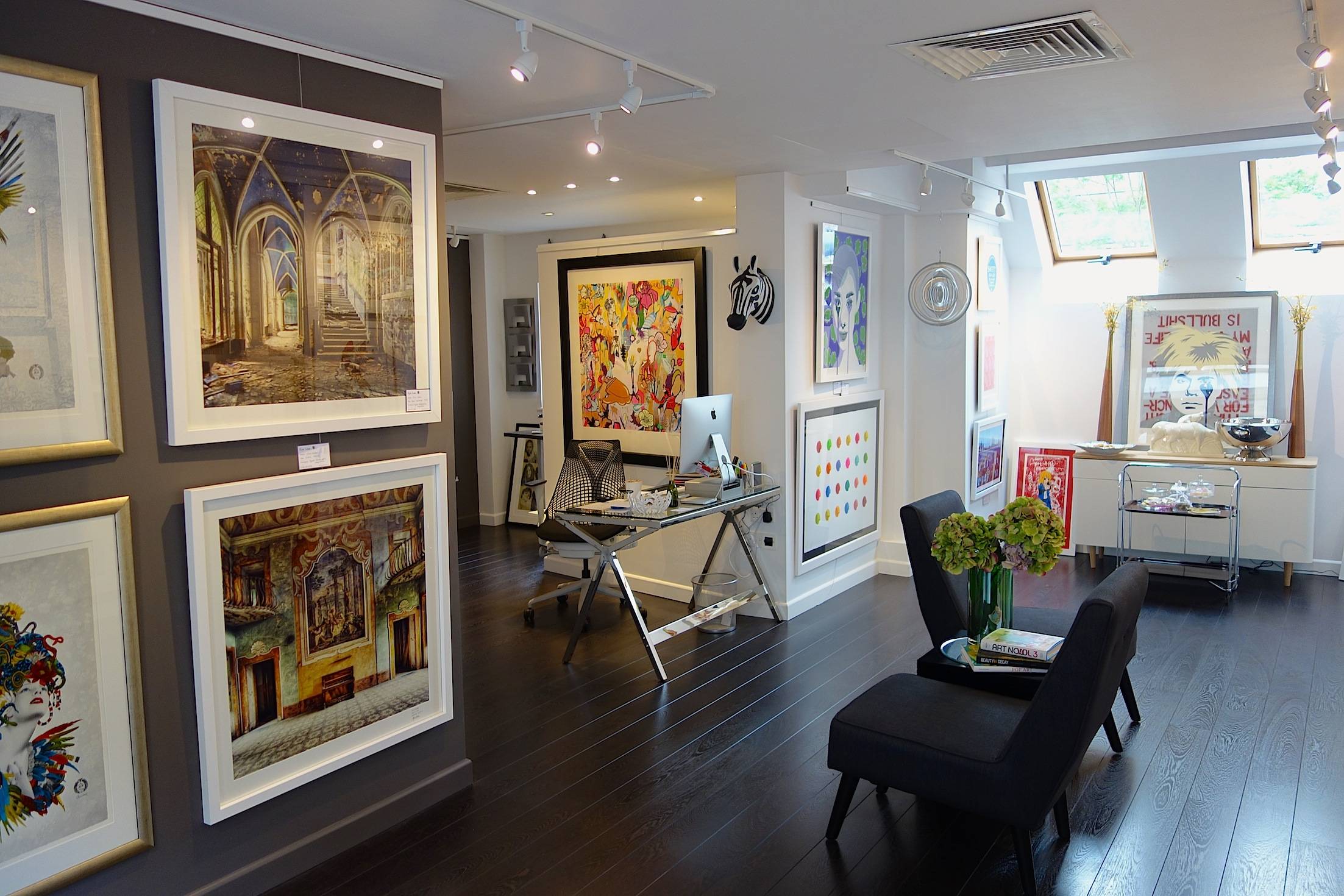 Eye Like Gallery opening day on May 31st 2014!
---
Know nothing about art? You don't need to! We always try and make customers feel welcome when they walk through the door. Unlike some galleries, we're not art snobs, so we definitely won't look you up and down!
Our ethos is all about looking at something for the first time and thinking "Damn I need to have that on my wall!" Ultimately, we believe that art should be enjoyed and available to all, no matter your budget. So whether you're looking for original art, limited edition prints or fine art prints, we have something for everyone!
We don't bite, so if you have a question, please do get in touch via email or over the phone. In most cases you should receive a response within twenty-four hours, but we're only human, so please bear with us during busy periods as it may take slightly longer… Or alternatively, pick up the phone and give us a ring. Because nothing beats a good old-fashioned phone call!
---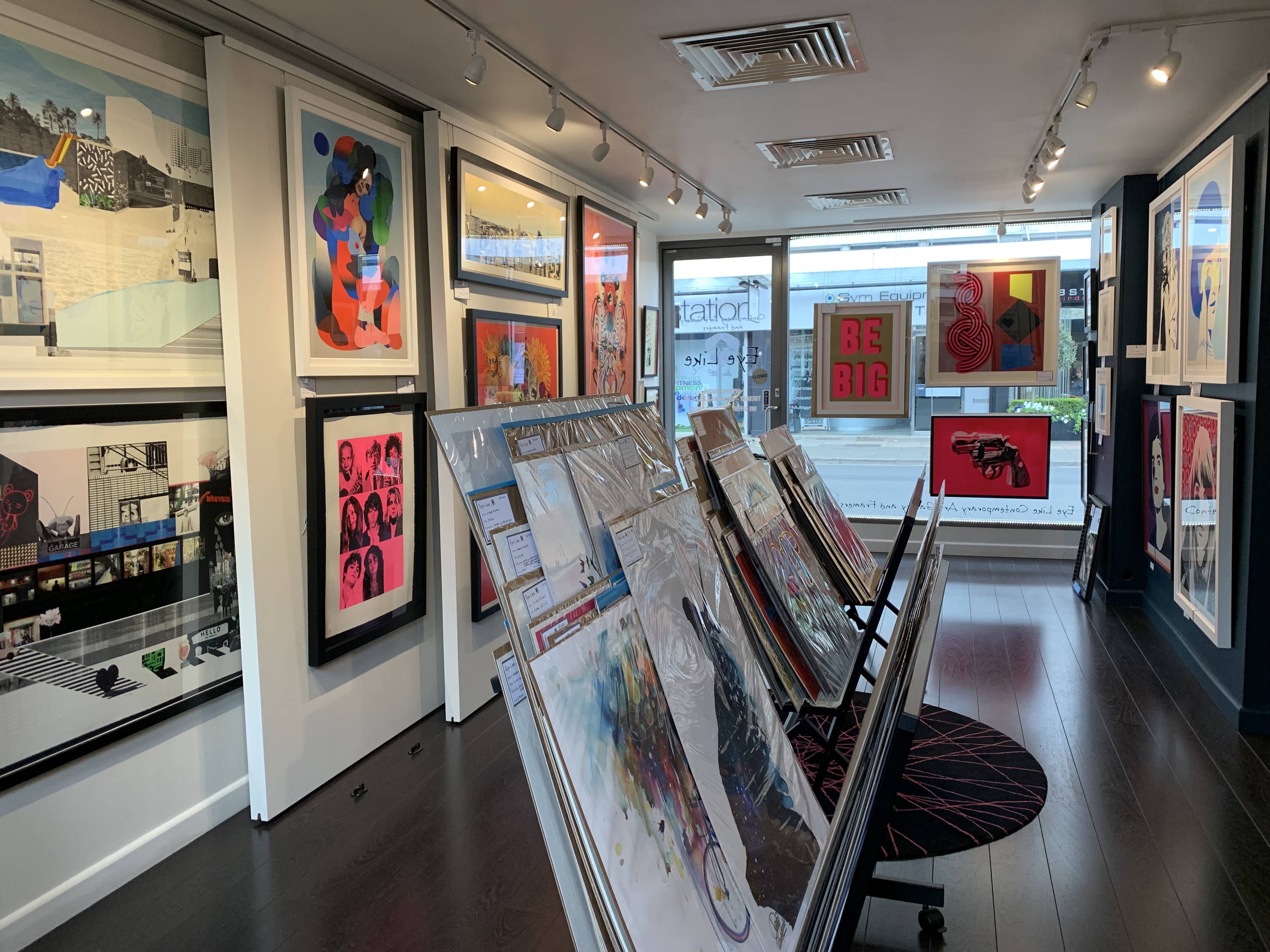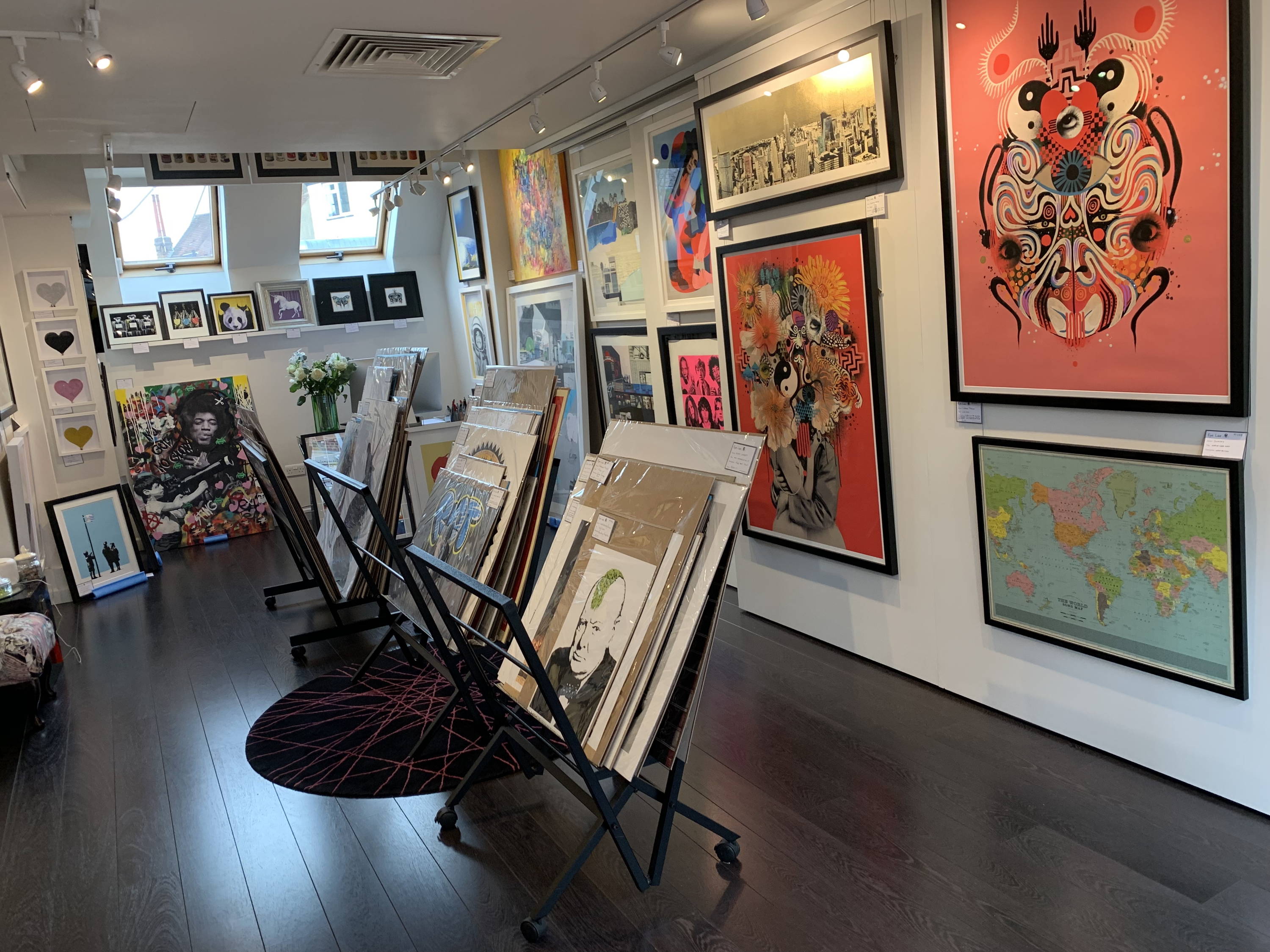 The gallery as it is today!